M a r k e t N e w s
New multiuse project planned for Kiambu county
Posted on : Saturday , 6th January 2018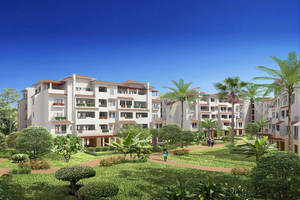 Premier real estate developer Cytonn Investments is planning to construct a US $125m residential-cum-commercial development project in Kiambu County, Kenya. The project will accommodate 6,500 people and also comprise of a five star hotel.
The intent is to convert a 100-acre Kiambu coffee plantation into the mega project and it will be made possible through a special purpose joint venture with local as well as foreign investors.
The five-star waterfront hotel is expected to comprise of 34 luxury rooms, 36 cottages and four water cottages on a 1.97 acre piece of land reserved for the hotel development next to an eight-acre dam. Also, 105 maisonettes, four meeting rooms, a lake pub, two restaurants and two pubs will be constructed as a part of the hotel complex.
Cytonn has announced that a section has been reserved for a school, a commercial centre housing a mini-mart, retail shops as well as food and beverage outlets. An amusement park and recreational facilities will also be present; this is according to details disclosed to National Environment Management Authority (Nema).
Nema has given the public 30 days to submit views on the planned project.
The property sits between two other mega mixed-use projects — Migaa by Suraya Properties and Tatu City by Rendezvous Group.
Cytonn currently has a number of mixed-use development projects ongoing. These among others include the recently commissioned 35-floor triplex Cytonn Towers valued at US$ 193m. It is set to house 160 serviced apartments, offices on its 30 floors, three-bedroom duplex apartments and penthouse suites as well as a hotel boasting of 180 hotel rooms.
Source : Bizeconomy