M a r k e t N e w s
World's Largest Medical Drone Delivery System Announced in Tanzania
Posted on : Wednesday , 18th April 2018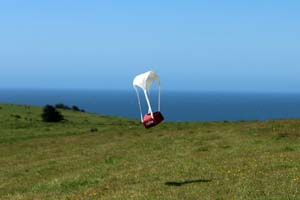 Zipline are continuously developing their operations in Africa with Tanzania now looking forward to using drones in a big way to deliver medical supplies in the East African nation. An undertaking of this size would see Zipline, the California based drone start-up assume a critical role in its accomplishment.
Zipline and its CEO Keller Rinaudo, put in 3 years consummating the technology behind these drone services before its official launch in Africa, a few years ago. This project first took flight in Rwanda.
In that time Zipline has grown incredibly in size and in stature. Their advances have seen the Tanzanian government's declare that; the country will use Zipline drones for the on-demand conveyance of blood, vaccines and medication among other medical supplies such as sutures and IV tubes.
During the previous fall season, Zipline ran delivery operations for 21 medical centres in Rwanda, using a paltry 15 drones for the same. Tanzania however will be a different prospect as it is a much larger country in comparison to Rwanda.
The operation in Tanzania is all set to be the world's biggest. It would involve the use of 120 drones at four distinct bases with the goal of conveying medical supplies to a 10 million strong populace at more than 1,000 centers across Tanzania.
A regular Zipline drone model measures 30 pounds and flies at a speed of 68 mph to medical establishments in a 50 mile radius. The cost of deploying these drones will be much alike that of conventional means, for example, moving vehicles yet it will be significantly more effective and efficient, according Rinaudo.
The drone service will be introduced as a joint effort with Tanzania's ministry of health in January in the capital city of Dodoma. Three other distribution centres will then be launched in Tanzania's north-west and southern highlands later in the same year.
Source : bizmap.com