M a r k e t N e w s
Avocado Market to Help Propel Kenya's Food Security
Posted on : Wednesday , 18th April 2018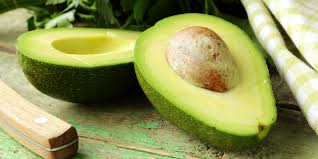 The Kenyan government has identified avocado and sweet potatoes as two very important crops for food security, proper nutrition and trade expansion.
These crops not only provide vital nutrients for good health, they could also fetch Kenyan farmers billions of shillings as the government works towards a better exportation program.
This comes in the wake of the nation's struggle to stabilize the production of maize, after recent troubles with fall army worm attacks.
Willy Bett, Agriculture Cabinet Secretary while speaking at an event organized by the Kenya Plant Health Inspectorate spoke of the rising popularity and demand for avocados globally.
"The fruit is in great demand internationally, especially the Hass and Fuerte varieties. In 2016, Kenya exported avocados worth Sh5.4 billion representing 38,701.7 tonnes," he said.
Some of the many countries Kenya exports avocados to include the UK, UAE, Egypt, Holland and even Germany.
The CS has also confirmed that Kenya are in talks with South Africa to renew their Sh120 million avocado export deal after it was canceled due to quality concerns back in 2010. There are also plans to expand into emerging markets such as Malaysia and Singapore.
The ministry has also used departments like Kephis and the Horticultural Crop Directorate to great effect by training local farmers to diversify and in the process reduce risks and improve their standard of living.
"Sold at Sh5, a tree can fetch over Sh 5,000. Production starts from the second year after planting," said the CS, adding that the Fuerte variety is a good pollinator that is bought by exporters on contract. The Hass variety is more popular in Europe.
Winny Keter, the Seewo Group leader said that 50,000 avacado trees have already been planted and land for further cultivation has been identified.
This emerging market has also attracted local investment, with a brand new construction and processing plant in Thika very close to completion.
The CS said that local processors are encouraged because it will save the farmers from incurring the costs that come with exporting.
The farmers were also asked to adopt the early maturing, high-yielding orange fleshed sweet potato that is rich in Vitamin A to enhance food security.
The Kenyan government has made investments in horticulture across the nation, with the production of fruits and vegetables give prime importance. This sector is expected to fetch Kenya approximately Sh100 billion on an annual basis.
The improved state of infrastructure in Kenya will also play its part in accelerating the growth of the agricultural sector in the Kenya.
Mr Bett said that though great strides have been made in surmounting crop diseases, the country is not out of the woods yet.
Source : bizmap.com